2023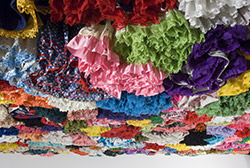 "PILAR ALBARRACÍN TAKE A KNIFE AND OPEN MY HEART"
American University Museum, Katzen Arts Center Washington D.C
June - August 2023
The exhibition will show Pilar Albarracín most emblematic videos and performances together with the fascinating installation work "Techo de Ofrendas". Her work will offer the audience a myriad vision of Spanish society and culture committed to the fight to preserve traditions and codes and their necessary comprehension and development from contemporary and universal prism.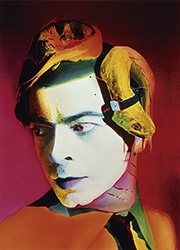 "MADRID: VISUAL CHRONICLE OF THE 80´s"
Fundación Canal
May 19th - August 20th 2023
On the occasion of the 40th anniversary of Madrid Region Statute of Autonomy la Fundación Canal promotes this exhibition that bring to light the cultural and social phenomena during the 80's.
More than 300 pieces from public and private collections creates a visual chronicle to illustrate the dreams, hopes, fertility and agitation of that time. A crossover gaze to visual arts, photography, design, fashion, cinema and music of that decade.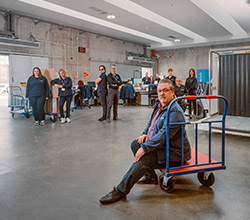 "GROUP PORTRAITS TUOMO MANNINEN"
1995 - 2023
In 2023 Madrid joins the international photographic project Group Portraits. A fascinating approach to the history of group portraits through the gaze of the Finnish photographer Tuomo Manninen. Humour and humanistic sides coexists in this series where the artist raises questions about humankind universality or social codes and structures.